Venice (1947)
In 1947, Kulo and Majlis went for a two-month trip and left daughter Lena at home in Sweden with the grandparents. They travel through a Europe that has just come out of the second world war and end up in Venice, Italy.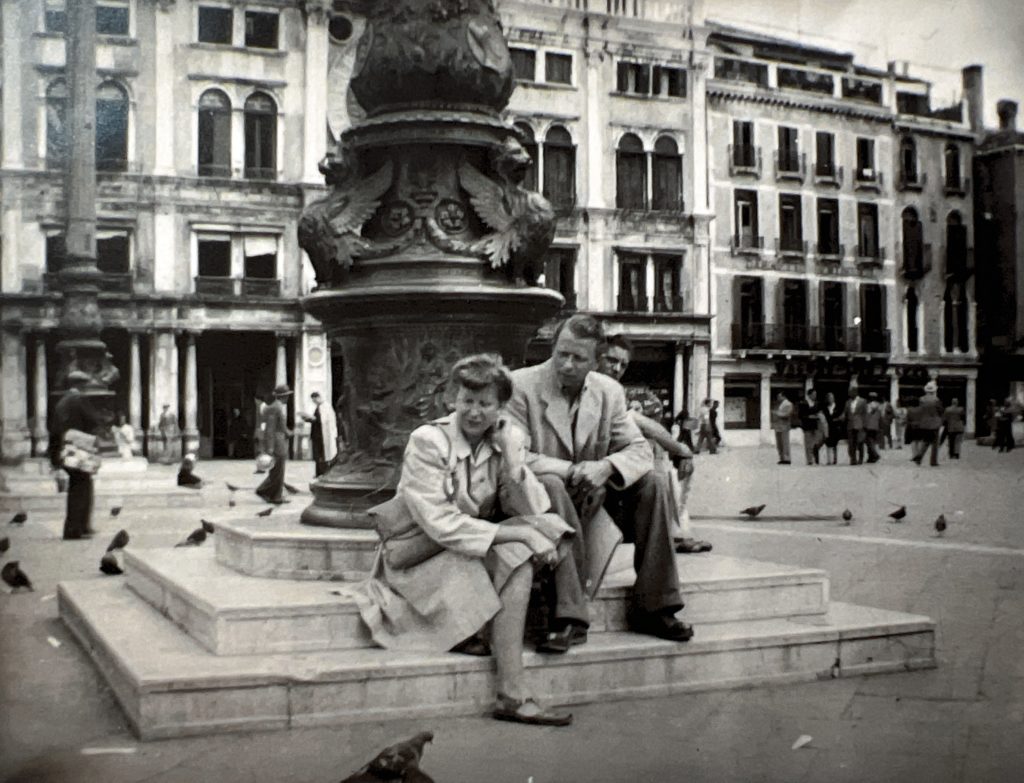 Paris (1947-1950)
In 1949, Kulo and family moved to Paris and lived at the Hôtel de la Paix for 1 year. Kulo is accepted into Picasso's painting school as well as into L'Académie André Lhote. Kulo's daughter Lena says that she had to go by herself between the bar, where Majlis and Kulo often sat, home to the hotel and back again. She was often sitting on the sidewalk outside the bar playing with her doll.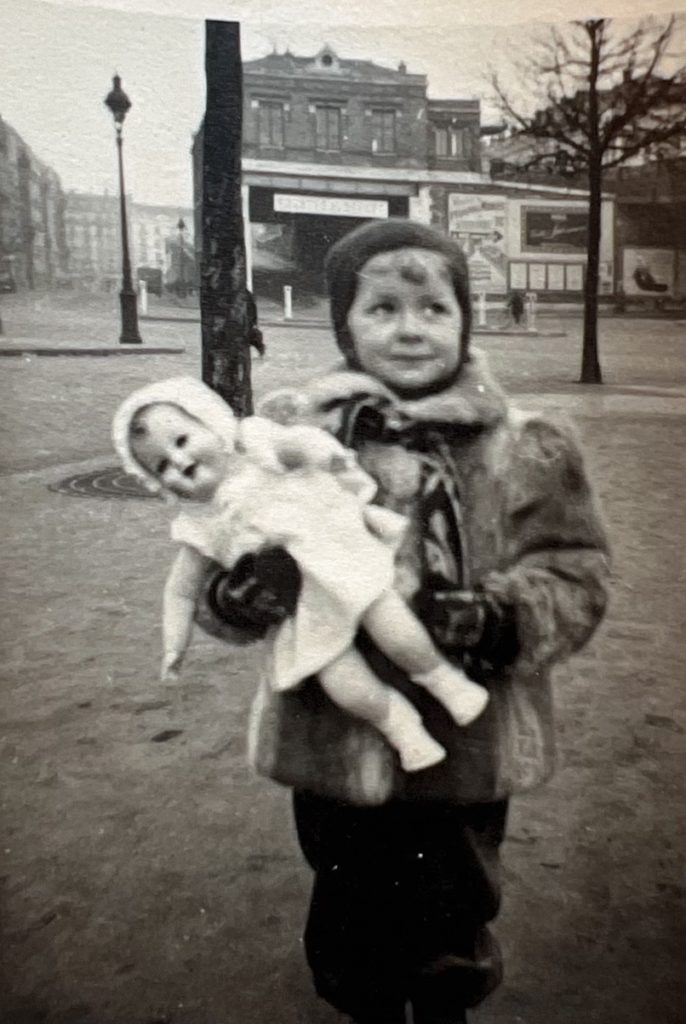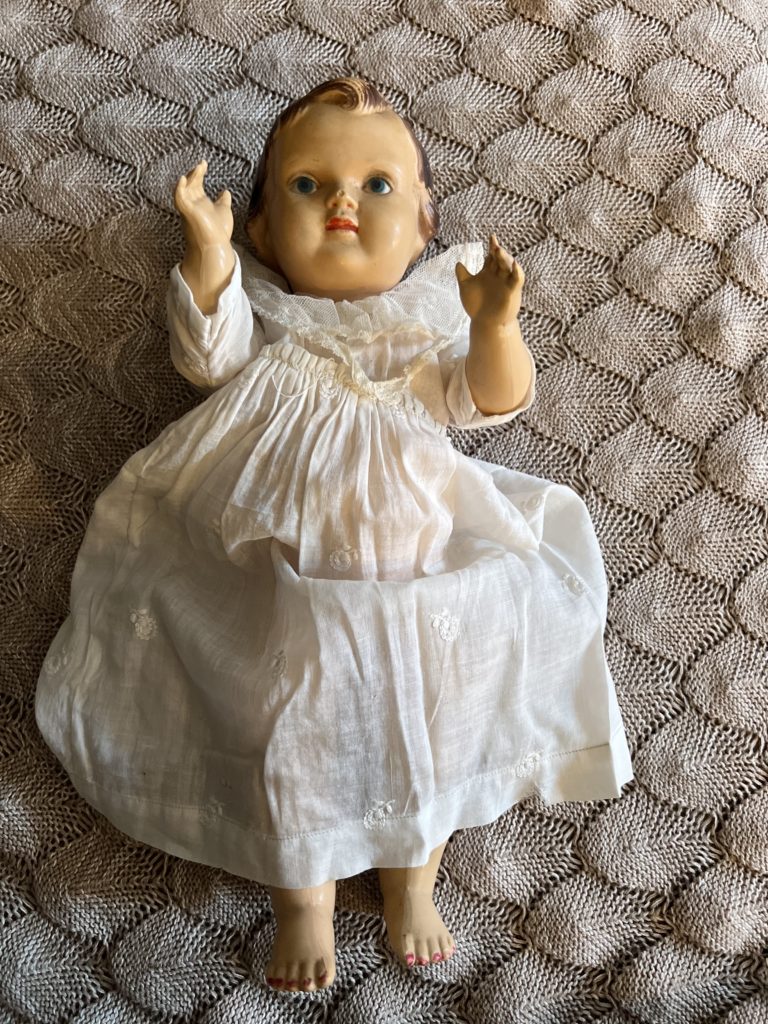 In Paris, they meet painter Wiking Svensson who became their friend. Also in Paris is Tage Nilsson, whom they already know well from their time in Stockholm. Tage's girlfriend is actress Inga Gill and she sometimes babysits Lena. During the time they lived there, Wiking won $10,000 on share certificates and then there was a huge party!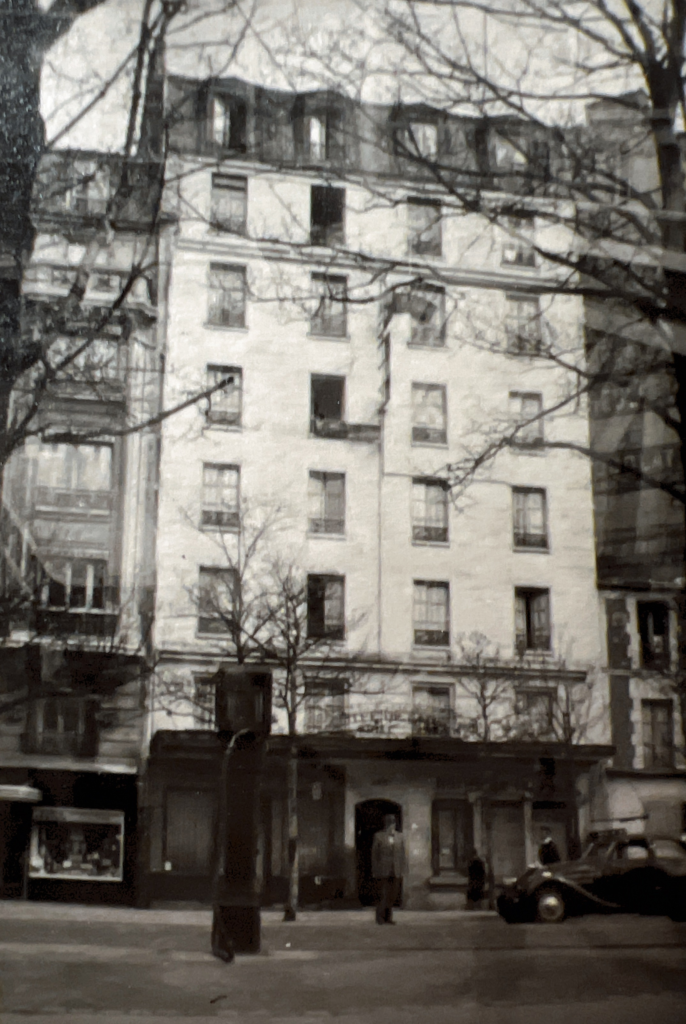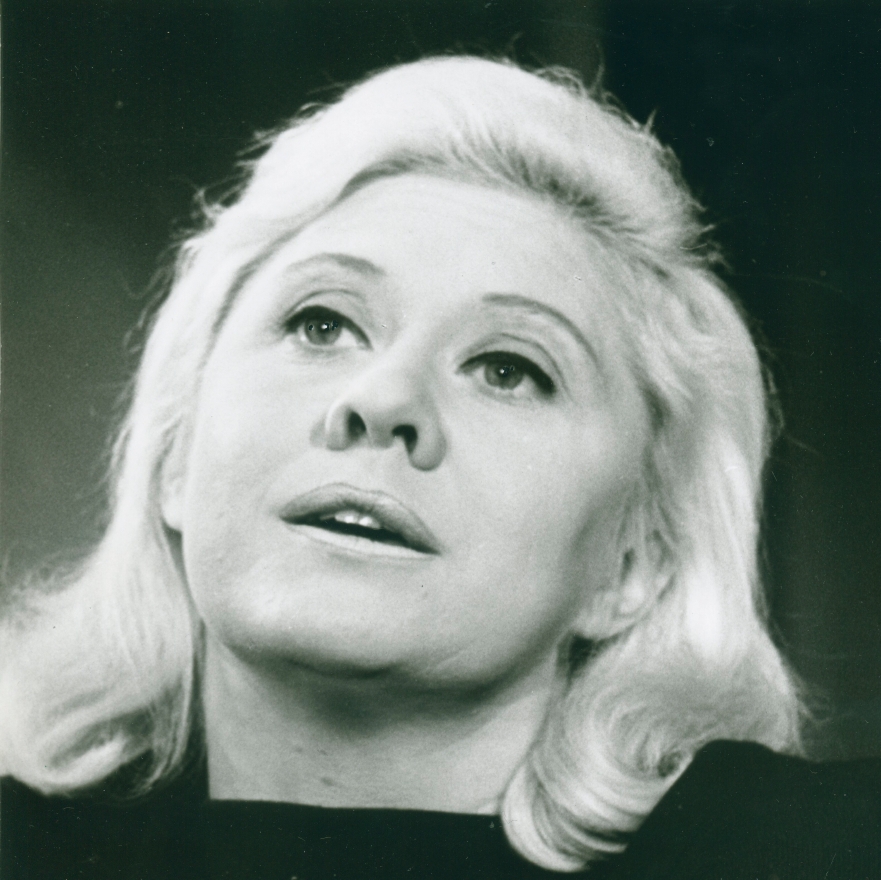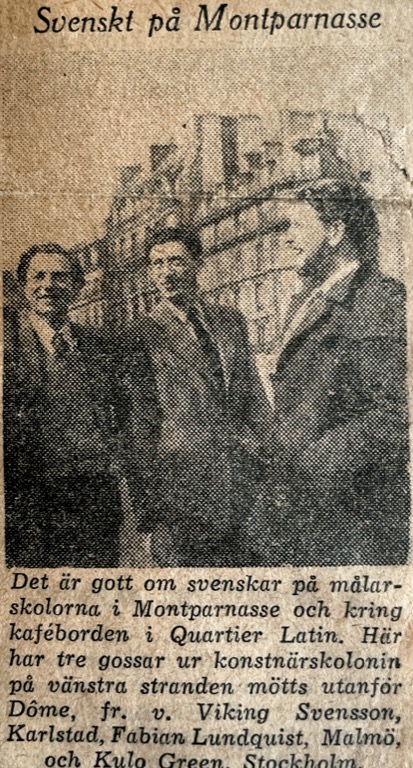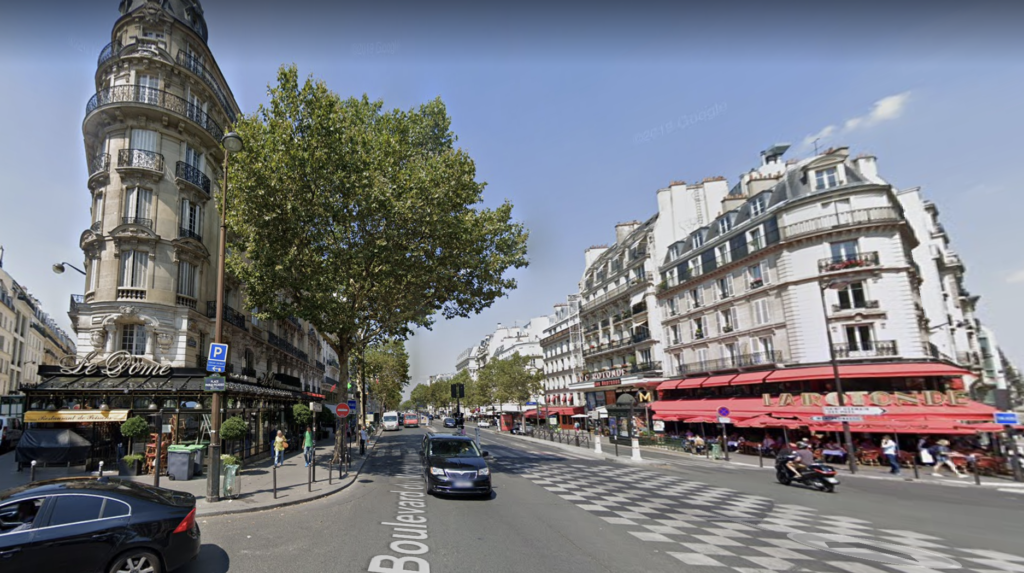 Edith Piaf's song "Paris" from 1949
Restaurant Le Dôme is still in business in the same place as when Kulo and his colleagues frequented it. Here is the restaurant's website: https://www.restaurant-ledome.com/
Nils Ferlin, friend, poet and lyricist
The Swedish poet and lyricist Nils Ferlin, was a friend of Kulo.
Nils Ferlin was born in Karlstad, Värmland, where his father worked at Nya Wermlands-Tidningen. In 1908, the family moved to Filipstad, and his father started his own newspaper. His father died the next year, however, and the family moved from their comfortable residence to a humbler dwelling in the industrial district so that Ferlin could finish his education. He graduated at the age of sixteen.
Although many of Ferlin's poems are melancholic, they are not without humor. Several were set to music and became popular songs such as En valsmelodi, an attack on the music industry. Ferlin sold over 300,000 volumes of his poetry during his lifetime. His lasting appeal is partly attributed to his vivid portrayal of central Stockholm before urban renewal and his association with the popular culture that flourished there then.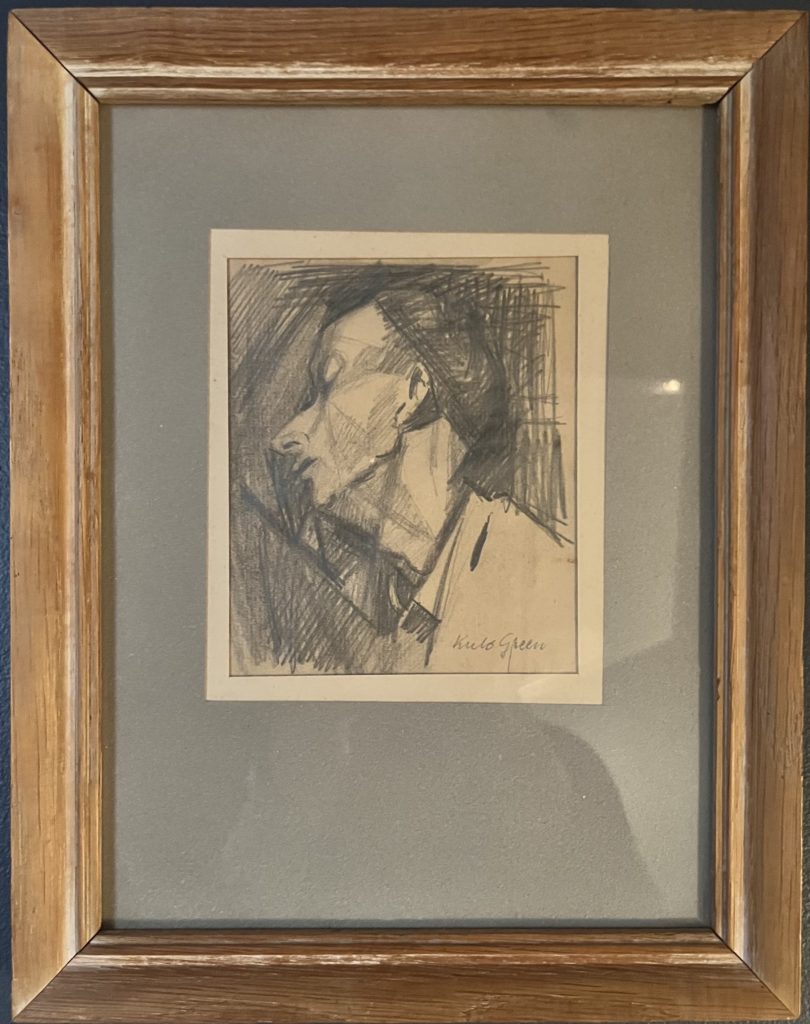 Several statues of Nils Ferlin have been erected in Sweden: one in Filipstad of him sitting on a park bench, one in the Karlstad city square of him standing on a table, and one near Klara kyrka in Stockholm of him lighting a cigarette.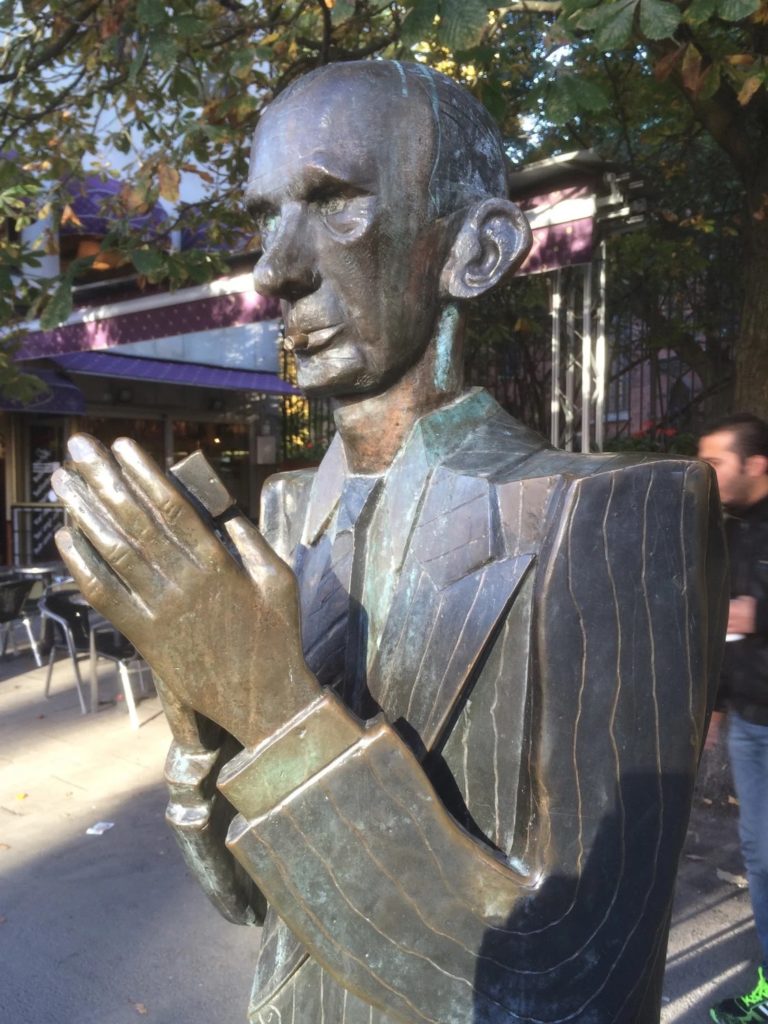 During 1953 – 1962 Lena lives with her parents in Borås on Torstenssonsgatan and they travel to Catalonia in Spain for long periods every year. During this time, Kulo also has a motorcycle that he drives to school to pick up Lena. Majlis is reasonably happy that they are out and about. The helmet law came in 1975, many years later. Lena is of course very proud when her father picks her up at school. During this time, Kulo continues to work as an artist. He has exhibitions in Stockholm and several other places.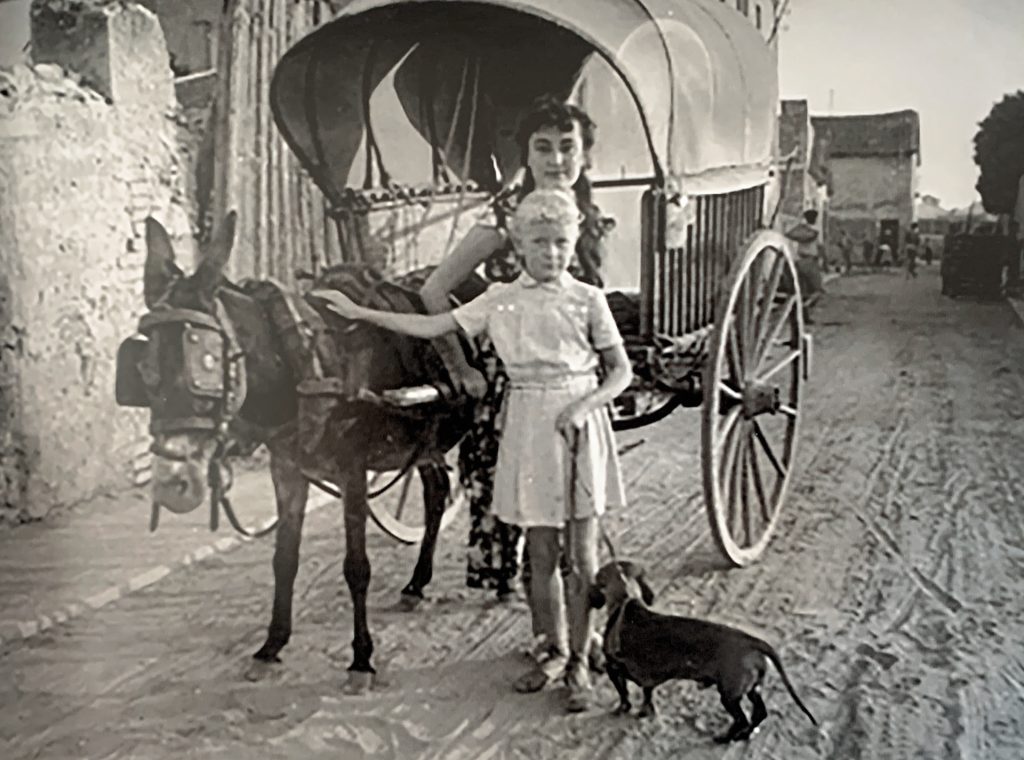 Melilla (Spanish territory in Algeria)
In 1952, Kulo and family visited Melilla (an autonomous city of Spain in north Africa, bordering to Morocco).